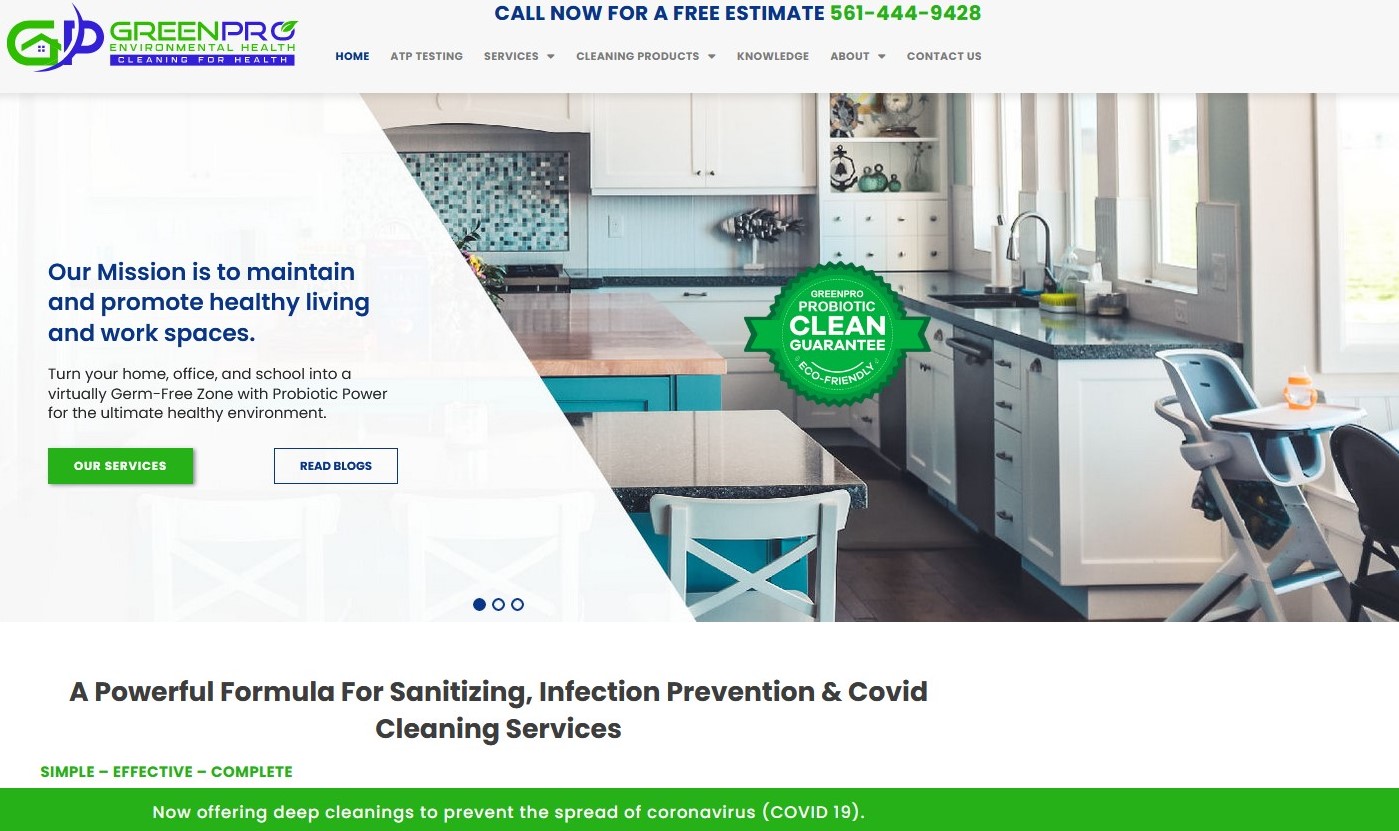 Click picture for more information.
View Service
View Service
Sanitizing & cleaning services
Our organization, GreenPro Environmental Health, has a goal to protect you from allergy, germs, disease, mildew and mold, odor, viruses, and more. We provide all-natural, healthy, and safe alternatives to traditional harmful cleaning methods. We can provide sanitizing and cleaning services for homes, warehouses, commercial offices, trains, airplanes, vehicles, and more.