Our tropical paradise remains a quiet, comfortable refuge where residents enjoy an exceptional degree of service, privacy and security.
Delight in pristine beaches, cultural venues, galleries, museums, tennis, golf, fishing, yachting, shopping and dining... whether you stay for
Season or make the island your year-round home. Palm Beach attracts the discriminating buyer who requires an exclusive address and
understands real estate investment. The Palm Beach Real Estate Guide catalogs the most important properties listed for sale through
the Palm Beach Board of Realtors® and its members – exclusive estates, single-family residences, in-town condominiums and waterfront high-rises.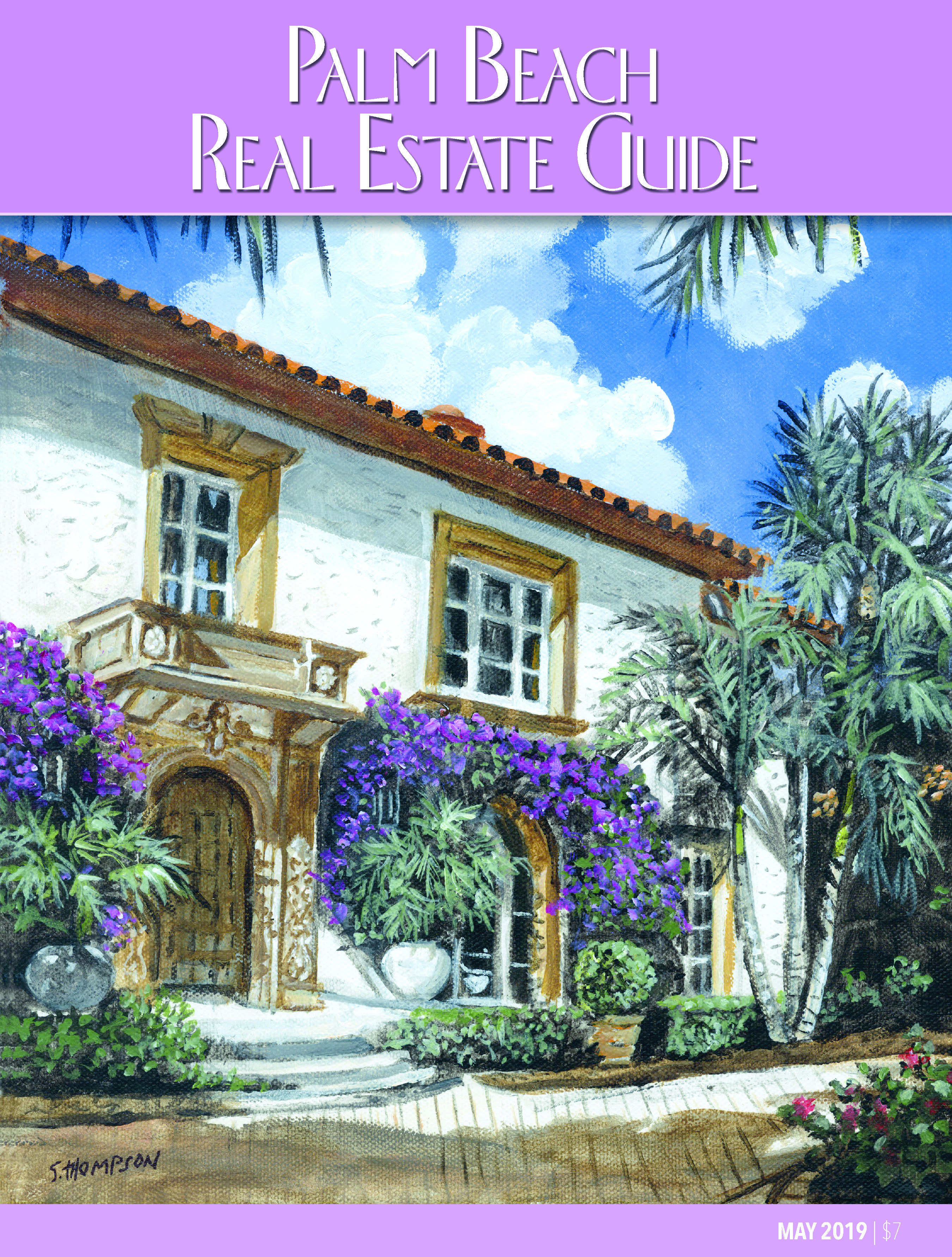 Click the magazine to see this month's advertised properties in Palm Beach.
Population
Palm Beach County: 1.472 million (2020)
Town of Palm Beach: 8,723 (2019)
Geography
The narrow barrier island town of Palm Beach lies between the Atlantic Ocean to the east and the Intracoastal Waterway to its west.
The eastern shore is hugged by the Gulf Stream, the world's largest warm-water current. The topography is flat, as the town is no
more than a few feet above sea level at any point.
Climate
The average winter daytime temperature in Palm Beach County is 74 degrees and 90 degrees in the summer.
The average rainfall is 62 inches per year. The last time it snowed in the county was 1978.